When canning lilac jelly, steep loose lilac petals in boiling water for at least 10 minutes. Strain the lilac tea and boil it in a large saucepot. Add lemon juice, powdered pectin, and sugar as the mixture cooks. Ladle the hot lilac jelly into hot jars and process them in a water bath canner for 10-20 minutes.
Should Lilac Jelly Be Water Bath Canned or Pressure Canned?
Lilac jelly is delicate and should be canned with a water bath canner. Pressure canning reaches higher temperatures, which may degrade the jelly. Furthermore, overcooking floral jellies made with pectin destroys or reduces their gelling ability.
Print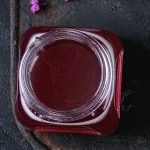 Lilac Flower Jelly Canning Recipe
---
Author:

Total Time:

1 hour, 30 minutes

Yield:

5

Half-Pints

1

x
Description
Making lilac jelly at home is easy, and canning it is a fun springtime project for the two weeks lilac bushes are in bloom. This lilac jelly recipe is beginner-friendly and tastes amazing.
---
4 cups

lilac petals

4 cups

sugar

4 tablespoons

powdered pectin or

1

packet of liquid pectin

4 cups

boiling water

2 tablespoons

lemon juice
---
Instructions
Harvest ten lilac flowers in full bloom. These will yield 4 cups of lilac petals ready for jellying.
Bring 5-6 cups of water to a rolling boil in a large pot as you prepare the lilacs.
Remove the stems and leaves from the flowers.
Rinse the flower petals in cool water and transfer them to a heat-safe quart-size mason jar.
Make lilac tea or lilac-infused water by steeping the flowers in boiling water. Pour 4 cups of boiling water into the mason jar to cover the flowers. A color change may happen when you add the hot water, depending on the color of the lilac blossoms.
Cover the Mason jar and allow the lilac petals to infuse flavor and aroma into the water. 10 minutes is the minimum amount of time, but soaking them for 6-12 hours makes more flavorful lilac tea and jelly.
As the petals steep, get your water bath canner and canning utensils ready. Wash the jars, lids, and ring bands in warm soapy water. Keep the jars and rings in hot water for hot-packing.
Lower a clean canning rack into the canner and fill it halfway with fresh water. Heat the canner over medium-high heat and bring the water to a 180°F simmer.
After steeping, use a cheesecloth or fine-mesh strainer to strain the tea into a large, non-reactive jam pot or saucepan. Squeeze lightly to get more floral flavor and all the liquid. The yield will be 3½-4 cups of lilac tea.
Add lemon juice. The color of the tea will change because of the change in pH. This will be the final jelly color. If preferred, add some blueberry or blackberry juice to darken the color.
Add the powdered pectin and bring the mixture to a rolling boil.
Add the 4 cups of sugar. Stir thoroughly to dissolve all the sugar, and boil the jelly for another minute. Skim and remove any foam that forms.
Ladle the hot jelly into hot half-pint jars and leave ¼-inch headspace. You'll need five half-pint jars.
Remove bubbles with a plastic spoon. Wipe the rims of the jars with a dampened paper towel and center new lids on the jars. Fasten screw bands on until they are fingertip-tight.
Load the jars into the canner, being careful not to tilt or turn the jars. Ensure the water covers the jars by 1-2 inches.
Heat the water to a rolling boil, then cover the canner with the lid. Process the jelly jars for 10 minutes if your elevation is between sea level and 1,000 ft. Adjust for altitude by adding 1 minute to the processing time for every 1,000 feet in altitude.
Take the canner off the heat and open its lid to let out steam. Wait 5 minutes, then use a jar lifter or canning tongs to remove each jar. Rest the jars upright on a counter lined with warm towels.
Let the jars cool to room temperature for 12-24 hours. Avoid retightening any lids.
Unfasten the ring bands to inspect the jar seals. The seals shouldn't flex when pressed. Use new lids to reprocess any unsealed jelly jars within 24 hours.
Place labeled, sealed jars in a cool, dry place.
Prep Time:

1 hour

Canning Time:

10 minutes

Cook Time:

20 minutes
Nutrition
Serving Size:

1 tbsp

Calories:

41kcal

Sugar:

10g

Sodium:

1mg

Fat:

1g

Saturated Fat:

1g

Carbohydrates:

11g

Fiber:

1g

Protein:

1g
Do You Have to Pre-Treat Lilacs for Canning Lilac Jelly?
No pre-treatment is needed for lilac blossoms before using them to make lilac tea when making canned jelly. All you have to do is remove the stems and sepals before rinsing the blossoms and then steeping them in boiling water.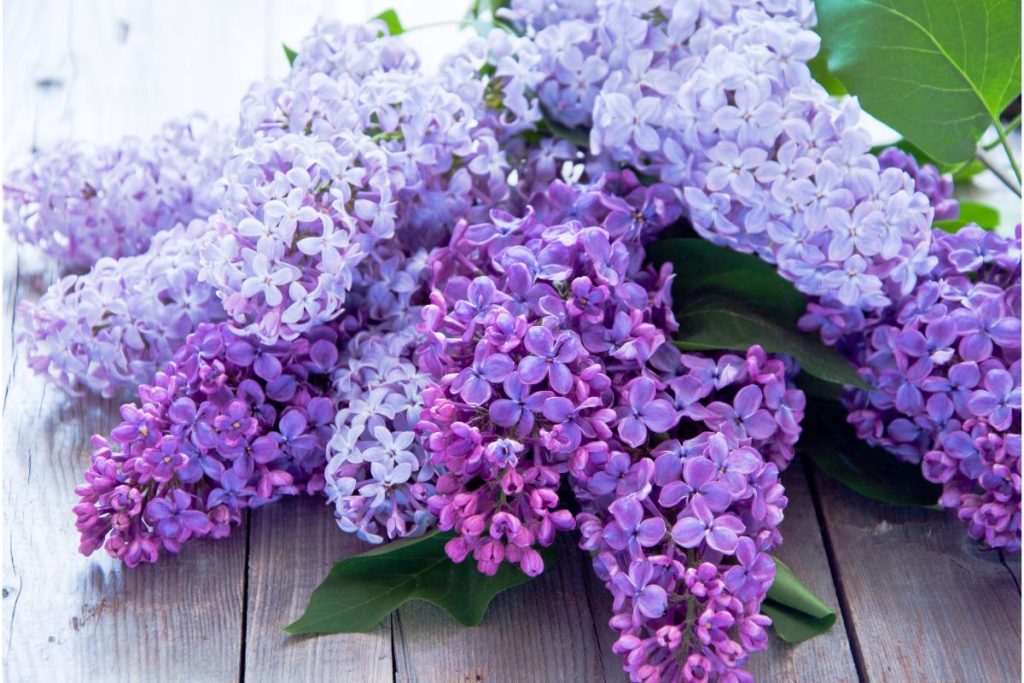 Is Pectin Required for Canning Lilac Jelly?
A naturally occurring starch, pectin is found in different quantities in ripe and underripe fruit. When used in cooked fruit and in edible flower products like jellies, preserves, and jams, it has a gelling and sweetening effect.
Edible flowers require commercial pectin during the jelly-making process to act as the gelling agent in the presence of sugar and acid. Commercial pectin also contains citric acid, which supports the added fruit acid.
Both powdered pectin and liquid pectin produce excellent results in jellies and jams. The application method differs. Powdered pectin is added while cooking the jelly, while the liquid version is added to the cooked jelly immediately after it is taken off the heat. Use low-sugar pectin for a low-sugar lilac jelly.
Sweetening Lilac Jelly for Canning
Cane sugar is the go-to natural sweetener for canned jellies, including lilac flower jelly. You can replace cane sugar with honey or coconut sugar for canned lilac jelly. However, honey may cause poor gelling.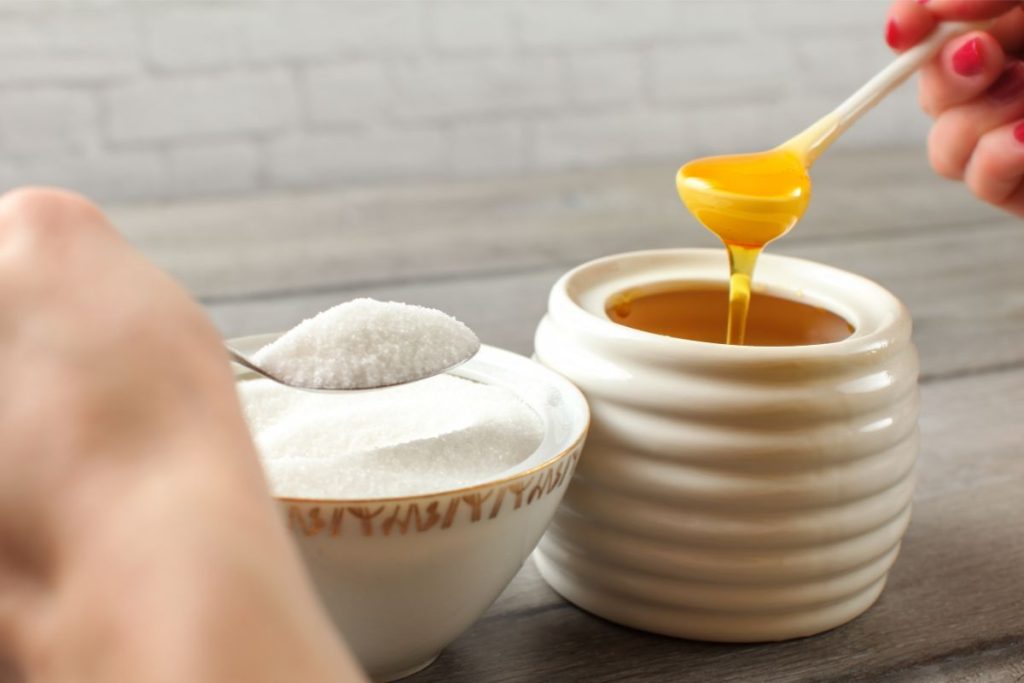 What Types of Edible Flowers Can Be Added to Jelly?
There are many types of edible flowers that can make exciting canned floral jellies:
Bee balm jelly
Chamomile flower jelly
Dandelion jelly
Elderflower jelly
Lavender flower jelly
Nasturtium jelly
Pansy jelly
Peony flower jelly
Rose jelly
Violet jelly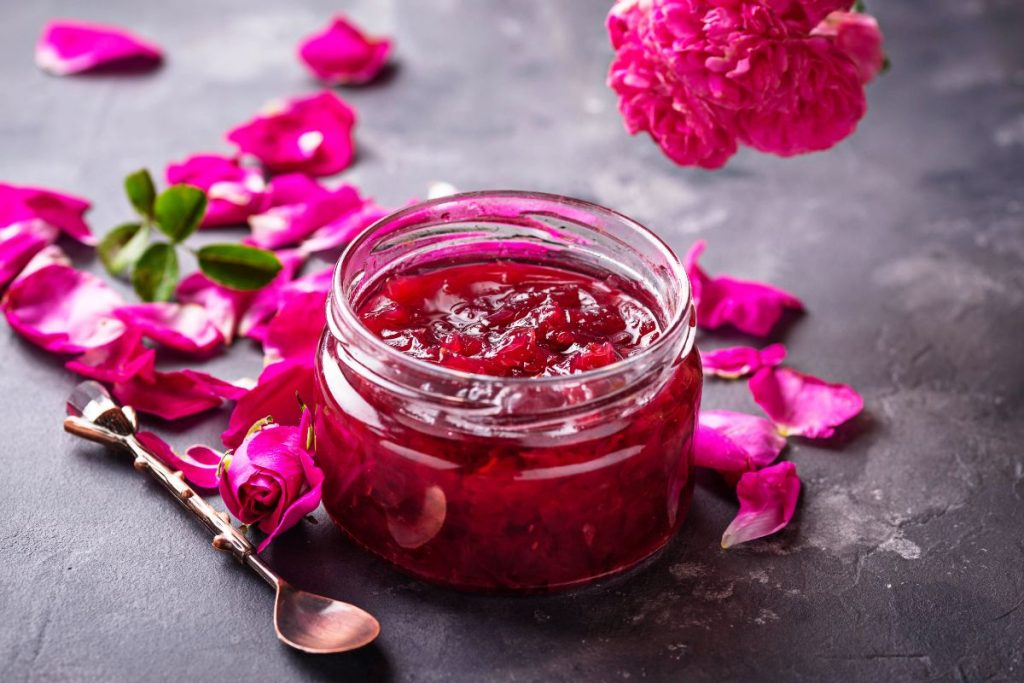 How Long Does it Take to Can Lilac Jelly?
Canning lilac jelly takes 25 hours and 30 minutes if you allow a steeping time of 10 minutes. If you prefer to steep the flowers longer, add 3-10 hours to the total time. You'll need 10 minutes of cooking time, 10 of canning time at sea level, and 12-24 hours for the jelly to cool. The jelly will set while cooling.
Can You Freeze Lilac Petals for Canning Jelly?
Freshly harvested lilac petals make the best-canned jelly. Freezing lilac flowers degrades them. Dehydrating the petals concentrates their flavor, and jelly made from dehydrated lilacs often has an overpowering flavor.
What is the Best Time to Harvest Lilac Flowers for Canning Jelly?
Lilac flowers typically bloom for two weeks in early or mid-to-late spring and are best picked early in the morning or late in the evening after sunset. Choose blooms with opened flowers.
Best Storage Method for Canned Lilac Jelly
Canned lilac jelly stores best at room temperature in a cool, clean, dark, dry place. Keep your canned jelly away from heat and direct sunlight in the pantry or kitchen cupboard between 50°F and 70°F.
What is the Shelf Life of Canned Lilac Jelly?
The National Center for Home Food Preservation advises eating canned jelly and other home-canned foods within 12 months. Most home canners can safely keep canned jellies for 12-18 months.