Whether a beginner or seasoned canner, a good canning book is a worthy addition to your kitchen library. The best home canning books feature practical, science-tested recipes and instructions to make home canning safer.
15 Must-Have Canning Books: Best Sellers
Ball is a company that manufactures quality canning lids and jars and is a pioneer in home canning. This book by Judi Kingry contains detailed recipes that are beginner friendly and include safe canning recommendations and expert tips.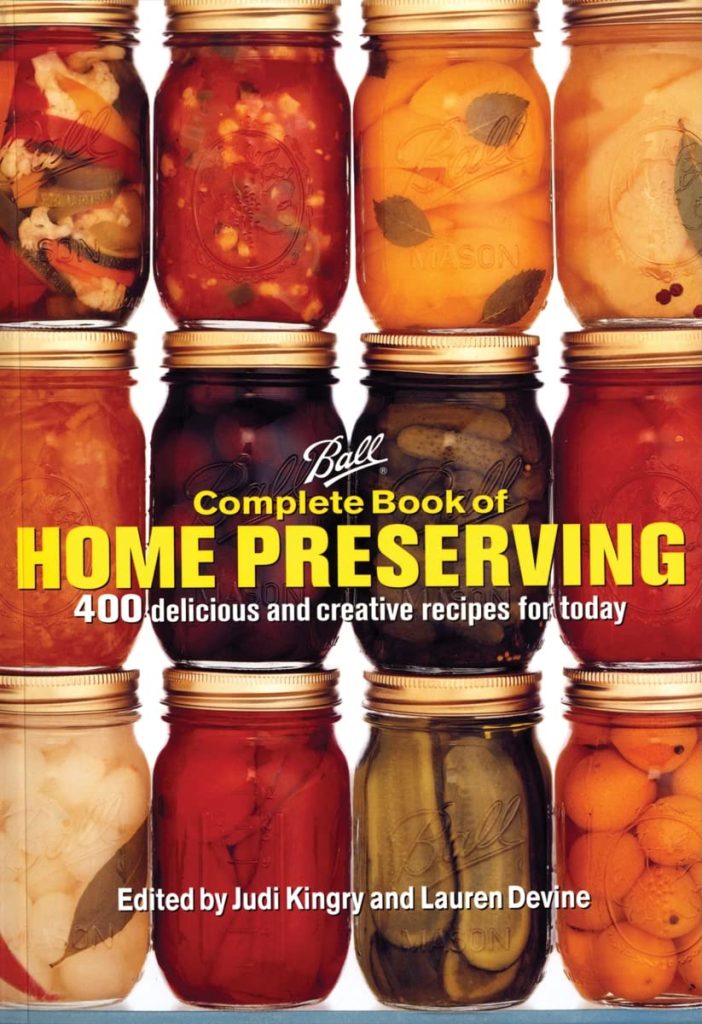 Commonly nicknamed 'the Bible of home canning,' this spiral-bound book is full of science–tested recipes, guides, and everything you need to know about home canning from authors and scientists who have worked with the USDA.
The Ball company has been updating new versions of its blue book since 1909. The 37th edition is a beginner's guide and contains 500 lab-tested recipes for canning, freezing, and dehydrating fresh foods.
This book from the USDA is ideal for first-time canners seeking to understand the science behind canning methods, recipes, steps, and practices. All of the information is research-backed and geared towards achieving food safety.
This is a good homestead canning cookbook if you're passionate about pickling fruits and veggies. It has clear processing instructions and recipes from diverse cultures.
This second edition focuses on small-batch home canning. Ideal for those with small gardens, it illustrates how to safely preserve small quantities of fruits, vegetables, and meats using simple instructions.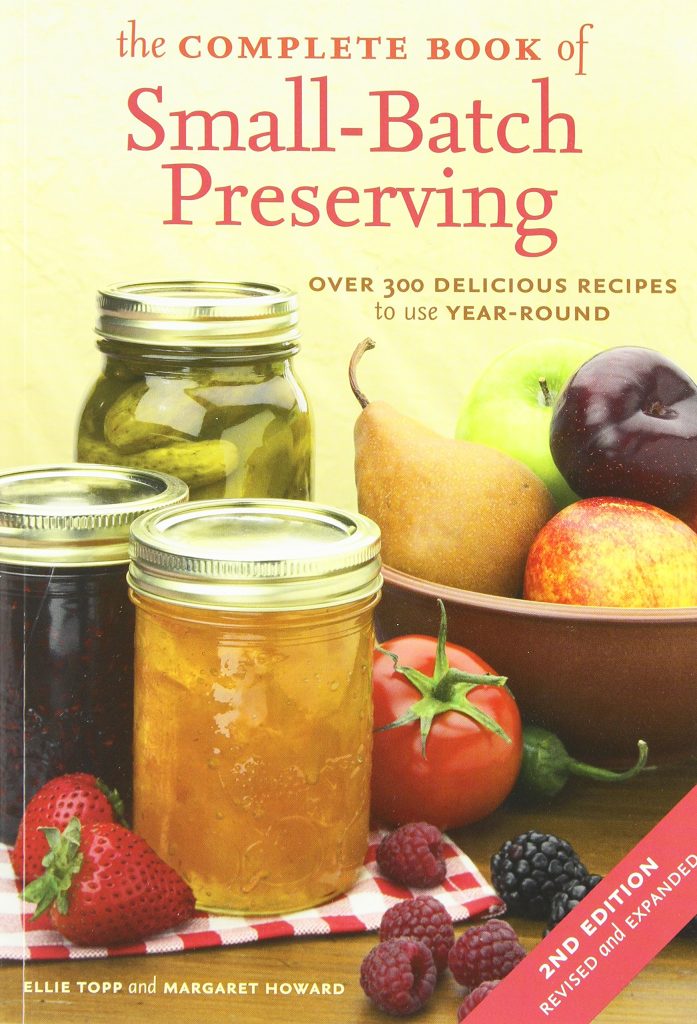 Aside from its attractive design, the book has easy-to-follow instructions and in-depth information about canning, dehydration, smoking, and salting.
This is one of the best books when home canning meats. Its flavor-inspired recipes give you fresh ideas for delicious meat-focused cuisines.
Pomona's Universal Pectin offers a unique perspective for canning fruits and preserves safely. While the recipes are based on her pectin, this book is an updated version covering the preservation of jelly and jams in line with USDA recommendations.
This book was written by 'Canning Diva' Diane Devereaux and is an essential resource if you want to master pressure-canning recipes for meats, soups, broth, veggies, and fruit.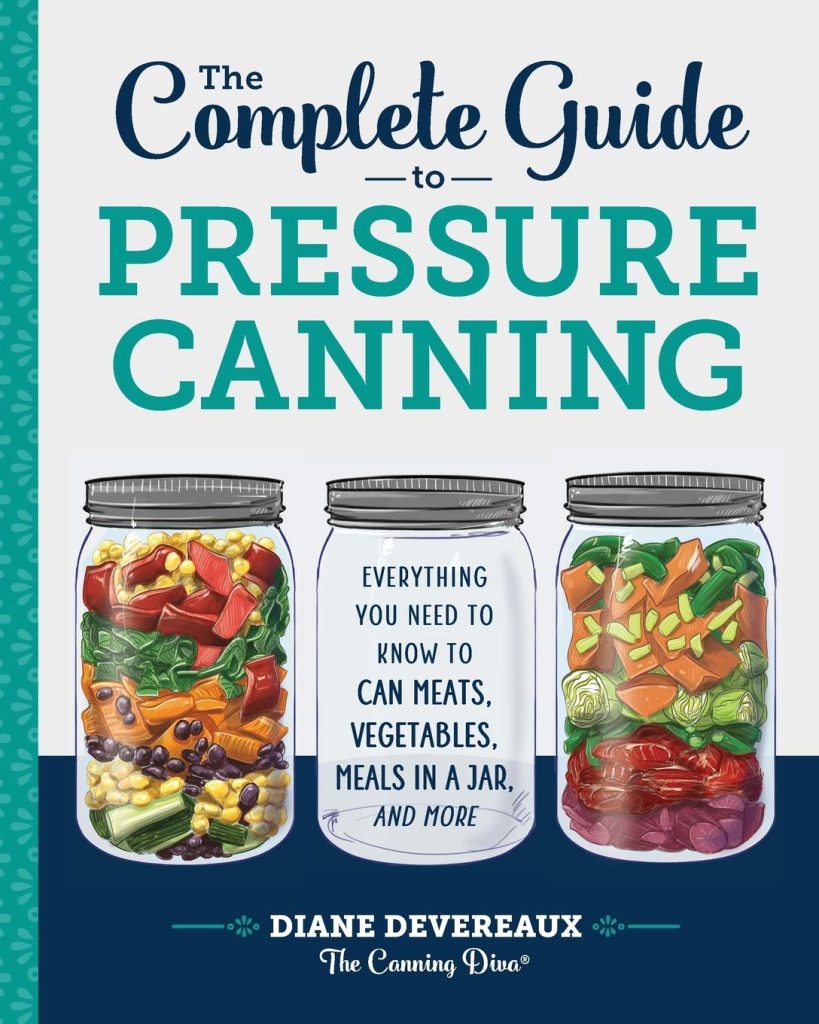 This is another book from Ball made with the first-time canner in mind. It presents fresh ideas and safety instructions with a focus on the fundamentals behind water-bath canning fruits, marmalades, and pickles.
This book by Angi Schneider is an excellent reference for preserving vegetables through canning, fermenting, dehydration, pickling, and freezing.
Learn how to preserve small batches of fresh and store-bought produce for future use through the precise steps in this book written by Marisa Mcclellan.
Straight from America's test kitchen, the book offers beginner-friendly, step-by-step directions on processing jams, jellies, fruits, veggies, and condiments using a water bath canner or a pressure canner.
This book contains traditional Amish homesteading secrets, including canning recipes that have been passed down through the Amish community.
Which is the Best Ball Canning Book?
The best Ball canning book for home canners is "The Ball Complete Book of Home Preserving." This book combines 400 recipes, instructions, and tips from previous editions with new canning ideas and recipes for today's canner.
It also features 18 lab-tested recipes for pressure-canning low-acid fruits and veggies, including salsa, jams, relishes, condiments, and chutney.
The Best Canning Book for Beginners
The "Ball Blue Book Guide to Preserving" is a treasured, updated reference manual perfect for first-time canners. This 37th edition gives concise step-by-step processing instructions, complete with over 500 science-tested recipes.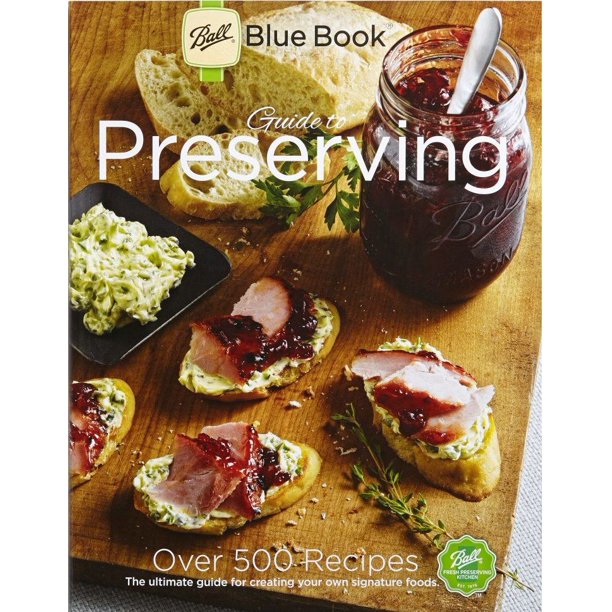 How to Choose a Canning Cookbook
Consider these factors before choosing a canning cookbook:
Lab-tested recipes. It is important that any canning book you choose has lab-tested recipes that are approved for use.
Date of publication. Ensure you buy the most recent edition of any book as new canning safety guidelines are updated regularly.
Author. Learn from the best. Renowned authors like Georgia Varozza have canning experience and a trusted educational background.
Content. A good canning cookbook is articulated in simple language and contains science-backed information and step-by-step instructions for using pressure canners and boiling water bath canners.
Where to Buy Books on Canning Food
Here are some of the best places to buy canning books:
From trusted online retailers, including Amazon, Walmart, and Barnes & Noble.
The USDA'S "Complete Guide to Home Canning" is available as eight free downloadable PDFs at the National Center for Home Food Preservation website.
College websites, such as the University of Georgia's online bookstore.
Your local agricultural extension office or library may also stock canning books.
Why Buy Books on Canning Food?
While most food preservation recipes and instructions can be found online, having a physical book has multiple benefits:
Convenience. A physical book can be placed in the kitchen, with the page open to the recipe.
Easier to read. Most canning print books have an attractive layout with fonts that are reader-friendly and easy-to-follow pictorial illustrations for better comprehension.
Fewer distractions. You can read a physical canning book without distracting online advertisements popping up or notifications requiring your attention.
Making notes. A physical copy of a canning book allows you to make notations on the pages and highlight the most important sections.